Jill and Tim's summer wedding at the Fig House, Middleton Lodge
"We absolutely love love love the photos. They are fantastic! Thank you so so much."
Last July, Jill and Tim invited us to do their wedding photography at Middleton Lodge in Yorkshire. Middleton Lodge has long been one of our very favourite wedding venues. If you are planning your wedding and are yet to choose a venue, then make sure you head there and check it out. The walled garden and the Fig House are beautiful settings for any Spring, Summer or Autumn wedding. We are yet to photograph there in the Winter months but, if the rest of the year is anything to go by then we can imagine that the grounds do not disappoint.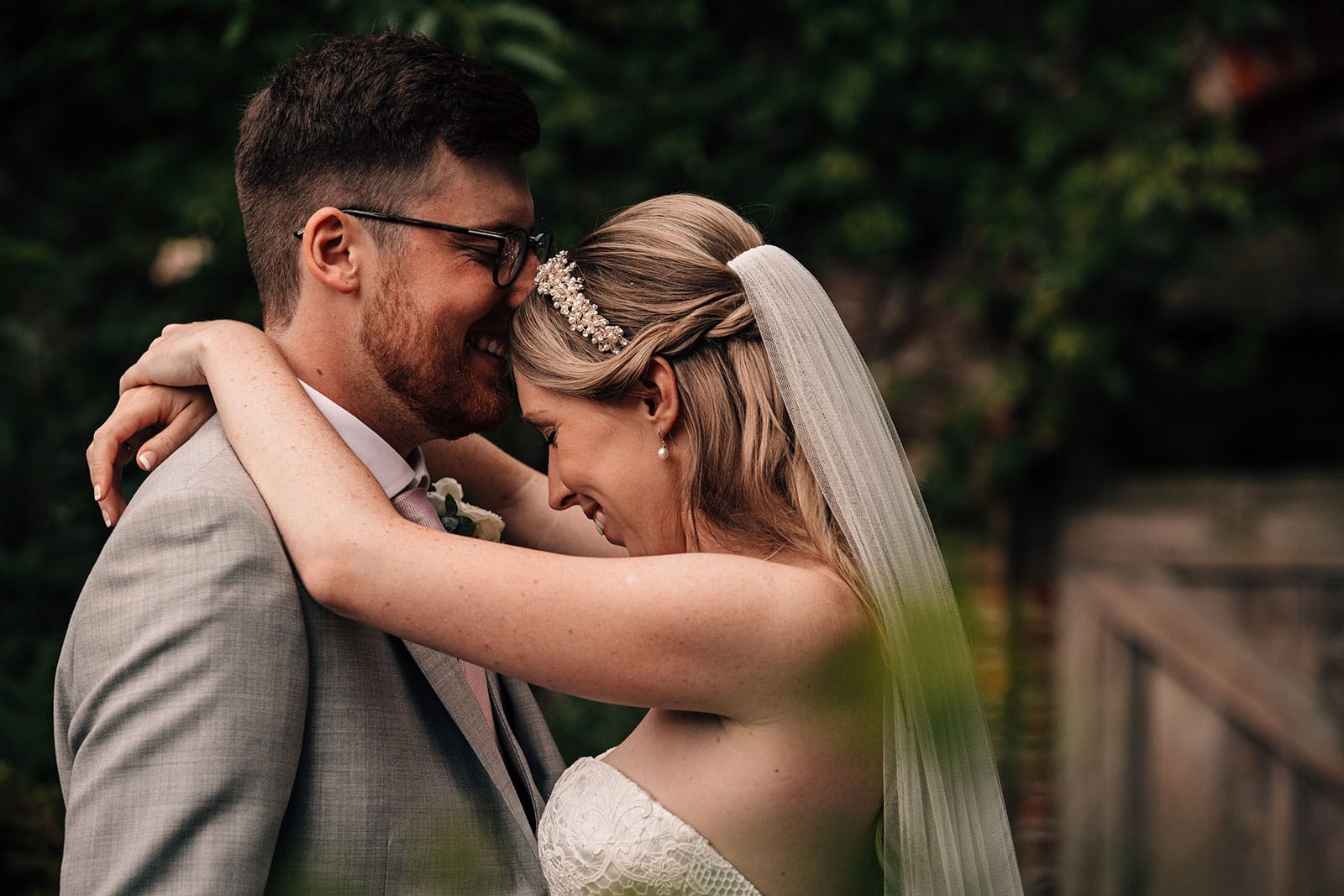 Jill and Tim's day started separately, with Tim choosing to get ready in one of the homely cottages on the Middleton Lodge estate, whilst Jill and her bridesmaids enjoyed their bridal preparations at her family home in a nearby village. When the time came, both parties hopped into their wedding cars and headed to a nearby church for their wedding ceremony. Confetti was thrown in the church grounds by the lichgate and the whole party made their way to Middleton Lodge to be welcomed with drinks and canapés. 
The weather Gods were playing ball that day in July and as the sun beamed down, the guests were able to enjoy the full afternoon and some of the evening in the superb walled gardens filled to the brim with plants and flowers. To this day, we have never seen as many butterflies and bees working away pollinating those gardens as we did then. It was truly, a sight to behold. 
As always, Middleton Lodge pulled out all the stops and as the setting sun slipped into golden hour, we strolled through the grounds with Jill & Tim soaking in the last rays and exploring a handful of creative sun kissed photo-shoot locations. 
As evening set in, the band struck up, the tunes started flowing and it wasn't long before Grandma was leading the conga line in her wheelchair. 
Jill & Tim threw a wedding celebration to challenge all other wedding celebrations. They injected their vision and made the Fig House at Middleton Lodge their own. They even had a toasted marshmallow station! (wedding genius)
Jill and Tim, thank you for inviting us to be your wedding photographers, we loved every second of your wedding day. Should you ever want to repeat the occasion exactly as it was (minus the bee sting hey Jill!) then we will be there in a heartbeat.
Wedding Photography at Middleton Lodge in Yorkshire – here is a collection of our favourite photographs from the wedding of Jill and Tim.