Welcome to Abbie Sizer Photography, that's us above, myself and my husband Lee, happily being on the other side of the camera for the day. We setup Abbie Sizer Photography in 2011 and have since strived to create a wedding day photography style that is natural and relaxed, making sure that each photo captures a real memory of your day and suits those, who like us, prefer to be behind the camera rather than in front of it.
Nine years in we have seen the business grow to more than we could have ever imagined and feel privileged to be asked by so many couples to photograph their special day. Here's a little bit more about us.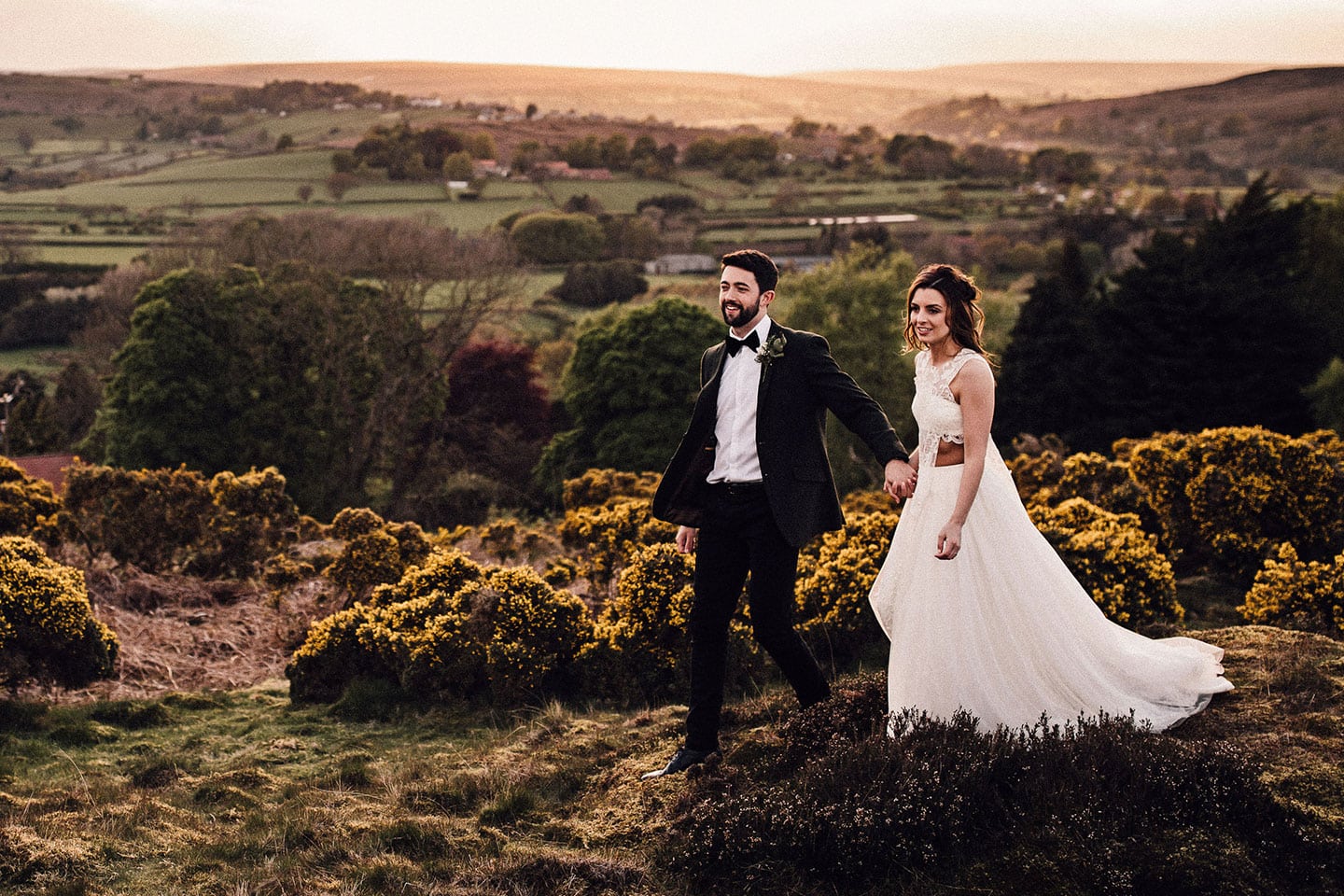 11ish' years ago whilst studying BA Honours degrees in photography and digital media at Sheffield Hallam University. Our first date was to the cinema to watch a 3D Disney film, (daft 3D glasses included!) followed by a night out with friends in the classy establishment that is Walkabout. Fast forward a good few years and we have found ourselves a perfect little base, along with our 9 house plant babies in the North Yorkshire town of Harrogate.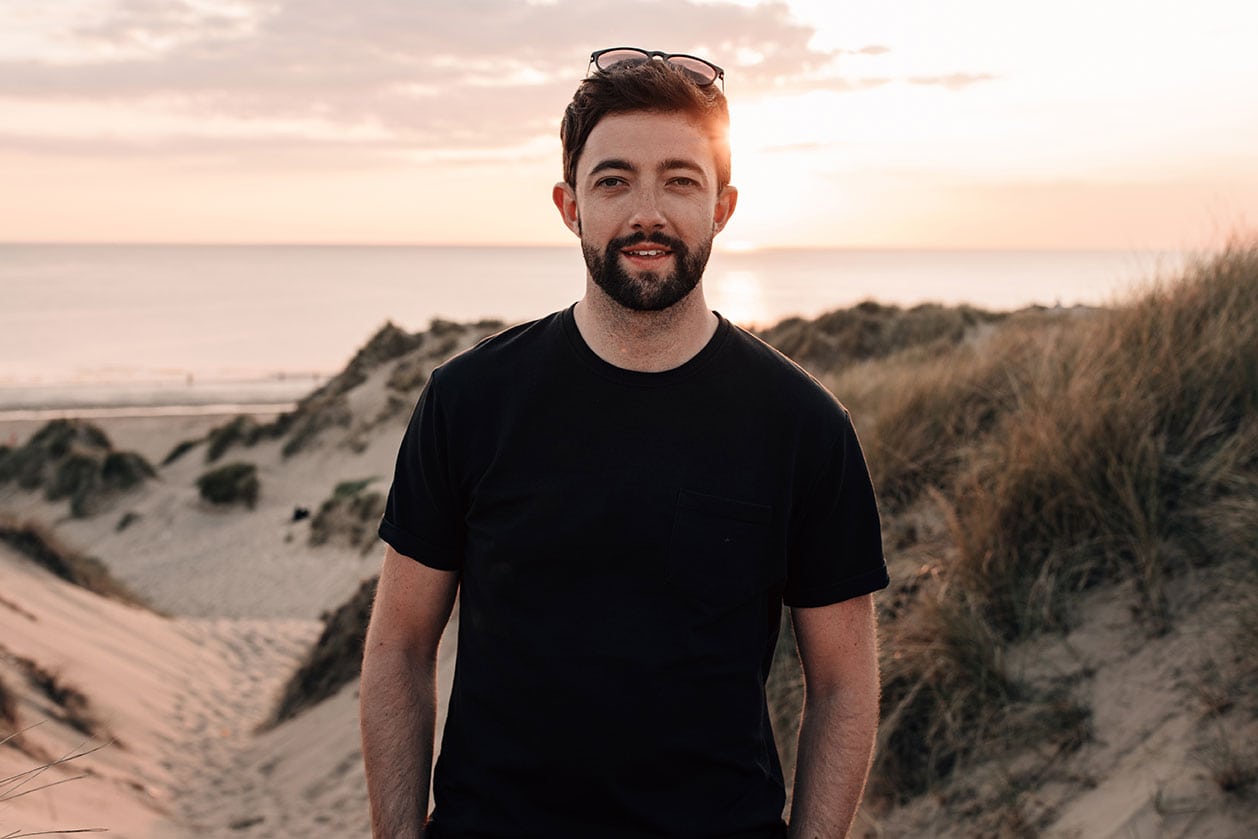 Lee & I got engaged on my first ever skiing trip. Lee had been skiing a few times before, I however was a beginner. I snow plowed my way through the full holiday and could barely walk at the end of it! A few days into the holiday we headed off piste and Lee found the most picturesque spot on the edge of a pine forest, got down on one knee (tricky to do with skis on!) and popped the question.
We married a few years later in 2019 and had one hell of a party in a revamped old cow shed, besides some castle ruins in the North Yorkshire Moors National Park.
Has to be our road trip around Northern America and Canada. We picked up a campervan (an RV as our American friends would say) and drove for miles! We travelled everywhere from Vegas and the Grand Canyon to Banff National Park, Yosemite, New York and so much more. We saw wild bears, went white water rafting, climbed the Rockies, ate Huckleberry pie and cycled Golden Gate Bridge. It was one hell of a trip!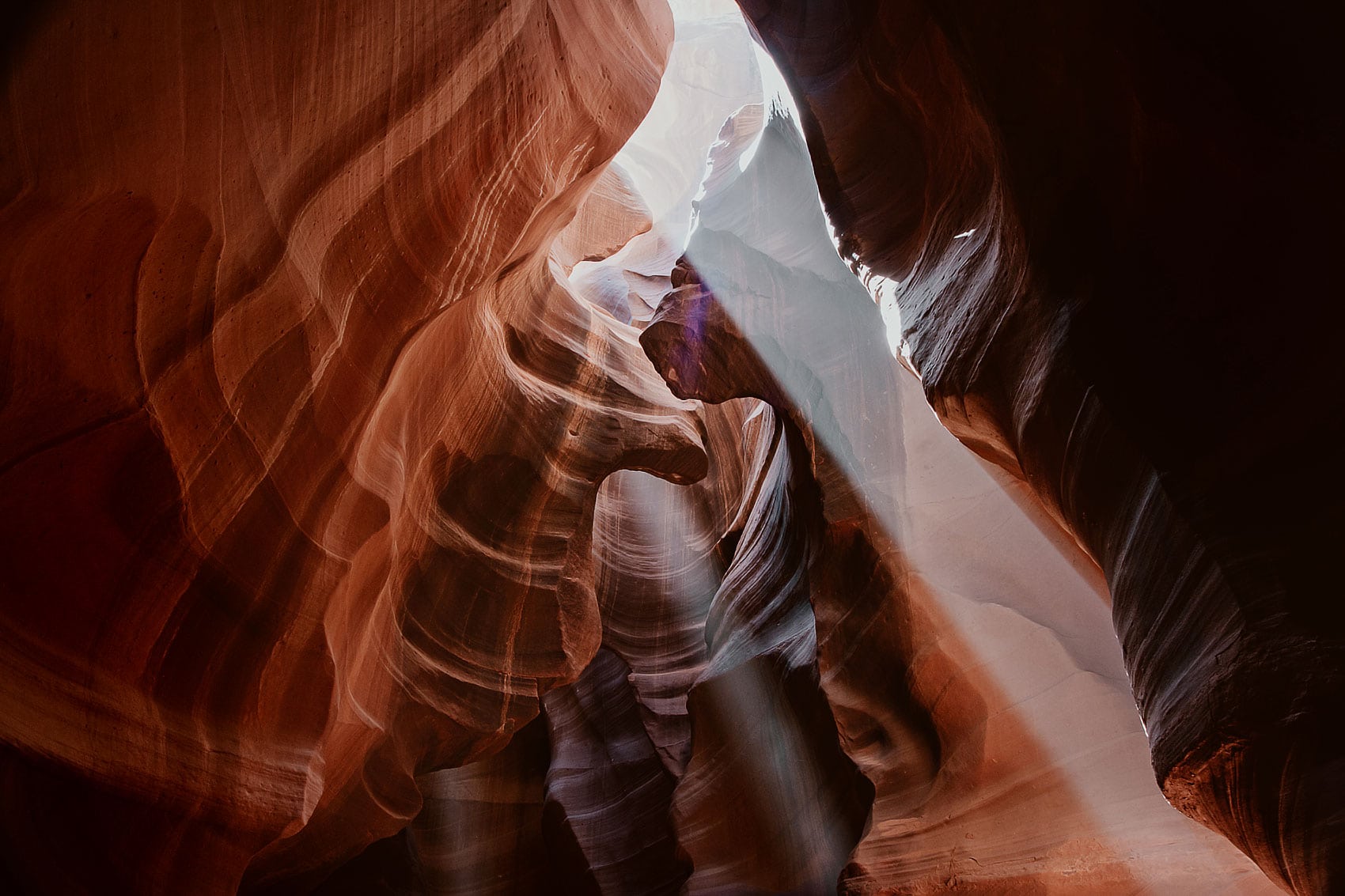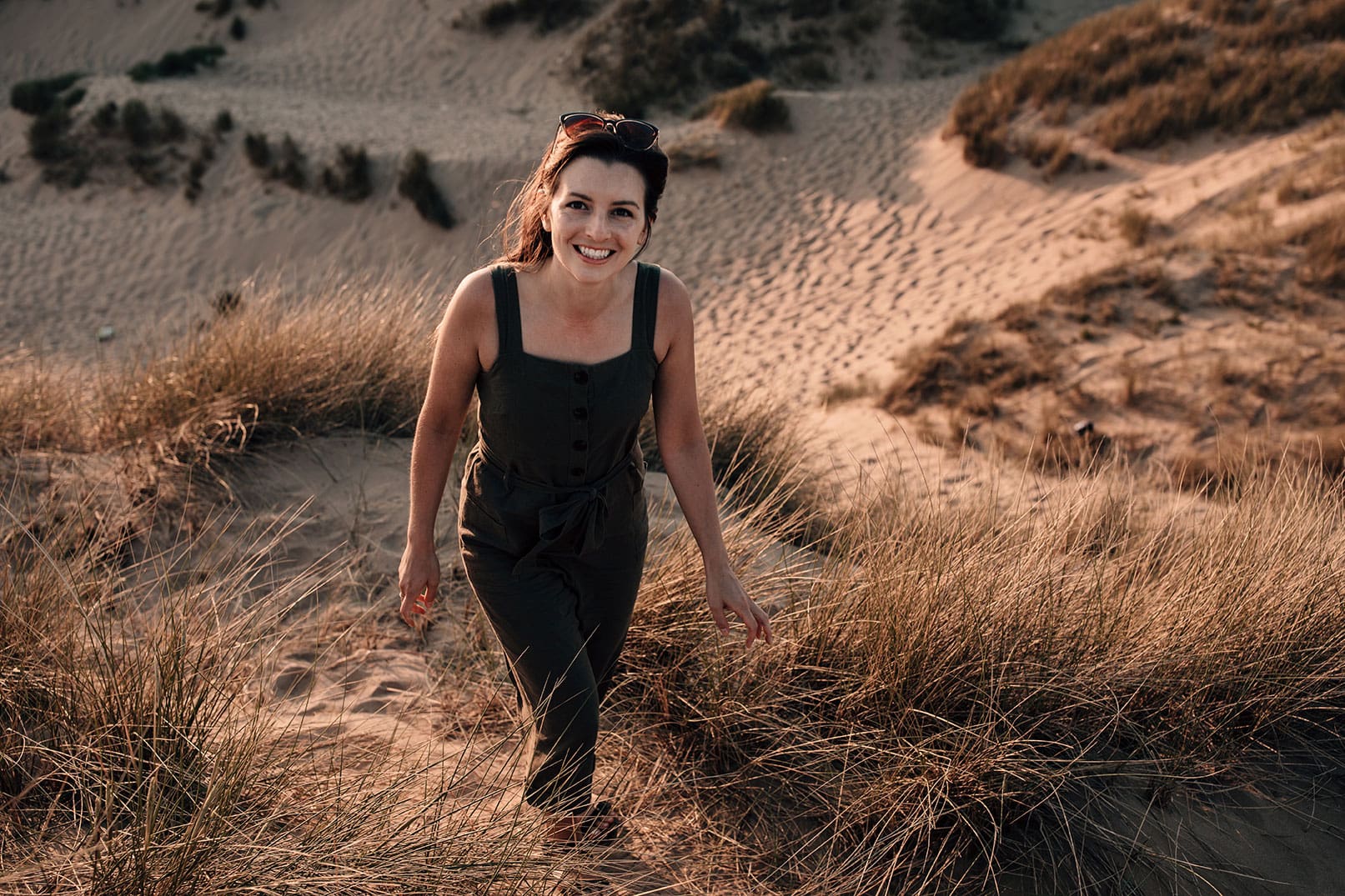 The great outdoors and adventure!…Wake me up early for a sunrise hike any day. No joke – my hiking boots are my favourite pair of shoes!

Autumn…Darker nights, crunchy leaves, rich colours and rain, I love it all.

Woodlands and Forests…My happy place. What beautiful, Inspiring and magical places they are.

Animals… I love all animals, especially dogs and raccoons and bears and pigs and rabbits and sloths (the list could go on)

Chocolate… Yum yum

Films… Especially the fictional type. I am still waiting on my invite to Hogwarts?

I love a camp fire, the outdoors and mountains . .  a holiday that incorporates all three is a holiday for me.

'Dad jokes' the more awkwardly timed and terrible the better! I meet lots of Dads at weddings and they never let me down.

I have an unhealthy obsession with small Portuguese custard pastries aka 'naughty natas' at Nandos or 'Pasteis de Nata'. These little guys are incredible, go get yourself one!

Buy me a cold, crisp, pint of lager and we'll be friends for life! Maybe wait until I put my camera down, we don't want blurry photographs.