UK & Destination
wedding photography
North Yorkshire Wedding Photographer Duo
Award winning wedding photographers
Relaxed & candid wedding photography
Hi! We're Abbie and Lee. We're a couple and we photograph weddings together!
Our approach to wedding photography is to keep it relaxed, no performance, no pressure, just honest, documentary style storytelling. We shoot the fun, the madness, the key-moments, the mushy stuff and the beautiful stuff. So if you're in the market for a pair of photographers who will embrace the authenticity and individuality of your wedding day, head on over to our wedding photography page wedding to see more.
Get to know us
Trust us, as long as you're happy, everyone else will be happy so make this day about you. Whether you're wanting to tie the knot on a mountain side, fancy an afternoon of cocktails in front of a mansion or want a wild Ibiza party into the early hours, we encourage you to do it your way.
Our absolute faves are those weddings that forget the stuffy, old school wedding traditions and instead have wild, fun and creative ideas and run with it. Sunglasses, pops of colour, disco balls, go for it and have some fun!
We seek out those natural emotions and focus on the candid moments. We'll hunt out the impressive backdrops, pay attention to your creative details and will NEVER leave immediately after your first dance.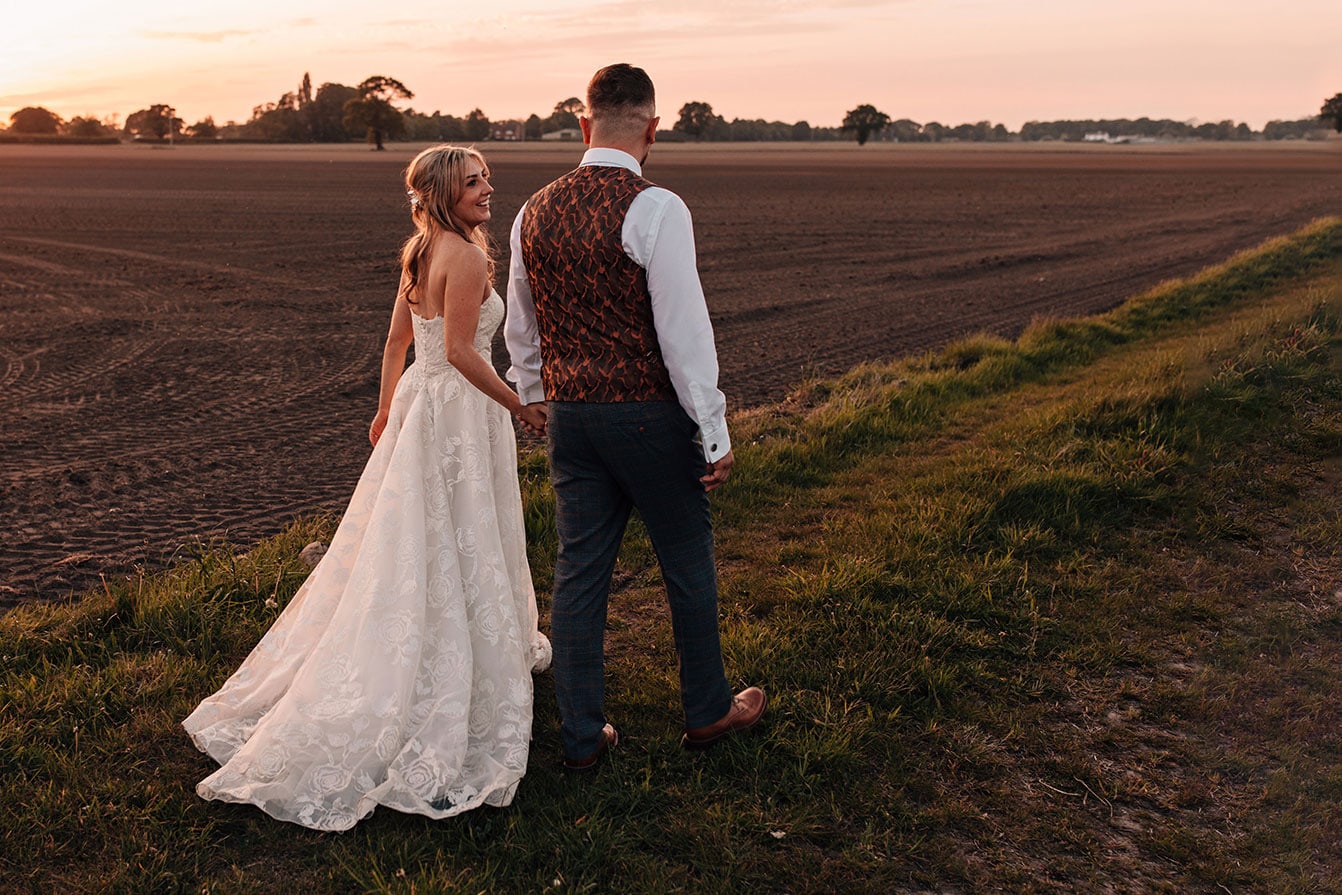 What a fantastic and creative pair! 'Abbie Sizer Photography' were the best fit for our wedding photography. They listened to exactly what we wanted and delivered. We felt, comfortable and completely relaxed on the day and the photos really showed this. Thanks so much guys, we are thrilled!

Abbie and Lee were absolutely fantastic from start to finish – organisation was seamless and they both had everything sorted for us without having to think too much about what we needed to do!
We have recently received our final prints and we have been absolutely over the moon with them, they are gorgeous and Abbie and Lee have perfectly captured our day and style. Thank you so much!

Abbie and Lee were just fantastic! From start to finish they were so professional. They answered all our questions promptly and really put us at ease during a difficult run up to our second wedding because of covid cancellations! The photos are beautiful. They tell the story of the day perfectly, there's a nice mixture of candid photos, funny photos and sentimental photos. We'd recommend Abbie and Lee to anybody!

We used Abbie and Lee for our wedding earlier this year and they absolutely smashed it. Incredibly friendly and professional, great photo's, No regrets.

We knew we wanted Abbie and Lee to photograph our wedding as soon as we came across their Instagram page. Now that we have our photographs back, we can properly appreciate just how good Abbie and Lee are! They beautifully captured all the autumn colours surrounding our venue and some amazing moments during our intimate ceremony and reception. Our family are so grateful for the photographs and we couldn't love them any more!

We're so glad that we chose Abbie and Lee to be our wedding photographers. They were a pleasure to deal with and took beautiful, relaxed, natural photographs that really captured how our day felt. Their communication throughout was fantastic, very personal, and we couldn't be happier with our final album. Highly recommended.

Abbie and Lee photographed our wedding in February and they were absolutely brilliant from initial contact, throughout the whole process. They are both so friendly and easy to get on with, it was just like having friends taking your pictures. The photos they took are just wow, we love every single one! They captured our day so perfectly. We're just so thankful and grateful that we chose them as our photographers! Above all, we cannot recommend them enough.
For every wedding we
shoot we plant a tree
In an effort to give back to the environment and help improve our carbon offset we have setup a program to plant a tree in the name of every married couple that we photograph!
We're a North Yorkshire wedding photographer team available for weddings and elopements across the UK & destinations worldwide
Let's talk weddings!