Jasper & Lydia's beach front Wedding, Sandsend
Photos are just amazing aren't they. They transport you back to a moment, a day in an instant. This week our photos have been transporting us back to the time that Lydia and Jasper invited us to do their beach wedding photography in Yorkshire, what an incredible day it was.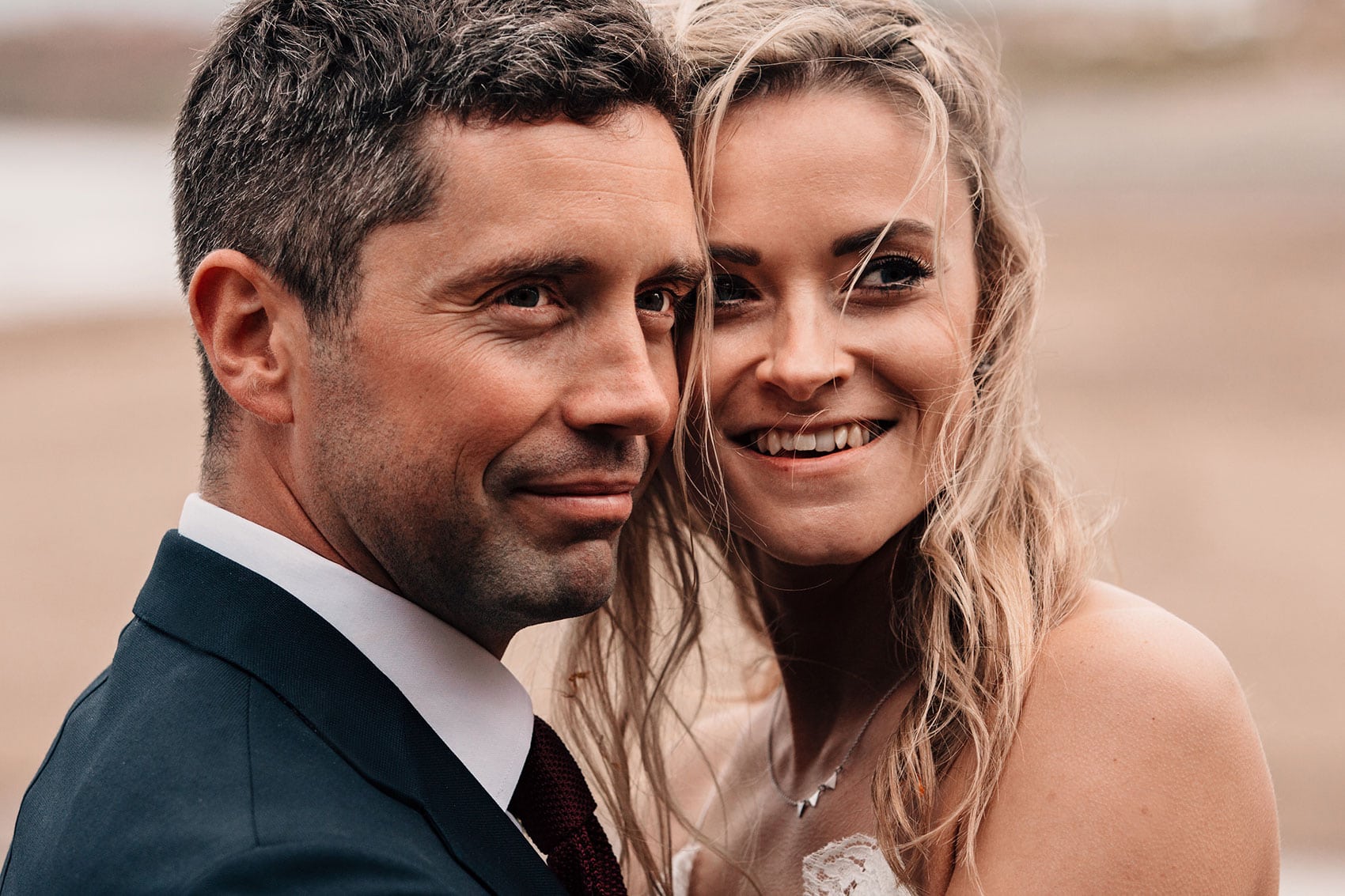 All this lockdown in fuelling our wanderlust. It has got us pouring over images of incredible places that we have been lucky enough to visit ourselves and which we have had the opportunity to photograph weddings at. Since lockdown began 8/9 weeks ago we have enormously extended our bucket list and have planned 3 full trips to different places around the world for when we are free again! Places we want to go to, things we want to experience, food we want to try and photo opportunities that we want to make the most of. One wedding in particular that has been inspiring us and encouraging us to reminisce was the beach front wedding of Lydia and Jasper. 
This August will actually be Lydia and Jasper's fourth wedding anniversary, so we are throwing it back a few years here. Nevertheless, this seems to be a wedding that still inspires couples with its beach side location, tropical floral arrangements and bohemian vibe.
The saying says, 'A knot that becomes wet is extremely hard to untie', so when a sprinkling of rain accompanied Lydia to the church on the morning of her wedding, we welcomed it as a sign of good luck. Lydia, as she did with everything on her wedding day, popped up her umbrella and took it in her stride. After a heartfelt and romantic ceremony the newlyweds left the church and were welcomed with cheers, confetti and luckily, the warm arrival of the sun.
Lydia and Jasper threw their wedding afternoon celebrations under a stretch tent marquee attached to the Bridge Cottage Bistro in Sandsend. A pretty little seafront bistro that is a short drive from their wedding church and a stones throw from the North Sea. Inside, the pair decorated long wooden tables with bright pink and lush orange tropical flowers. Each table setting was marked out with a customised calligraphy slate place mat and the guests were each gifted their own personalised whisky favour. Festoon lights illuminated the marquee and pops of colour were added with crates of fresh yellow lemons and rose gold painted pineapples. The pair succeeded in bringing the tropics to the Yorkshire seaside.
As the couples guests enjoyed their canapés under the shade of the stretch marquee, Lydia in her insane Rue de Siene bohemian wedding dress, Jasper, Lee and I ventured down the lane to the beach to get some photographs of the newlyweds. The tide was in, but a secluded area of beach that the tide hadn't yet reached had our names on it.
Later that evening, as the summer sun began to set, the guests found their seats around the rustic wedding bench tables and were treated to a hilarious set of wedding speeches followed by a delicious steak and chips wedding meal. (Pop Bridge Cottage Bistro on your list of places to eat out, you will not be disappointed!)
Lydia and Jasper were a dream to photograph. Their laid back attitude allowed us to be creative and encouraged a documentary style of wedding photography. Their guests enjoyed a bohemian styled, relaxed yet lively beach front wedding party. 
Thank you for inviting us to be a part of your wedding celebrations Lydia & Jasper, we had an incredible day and are still reminiscing about it four years on!