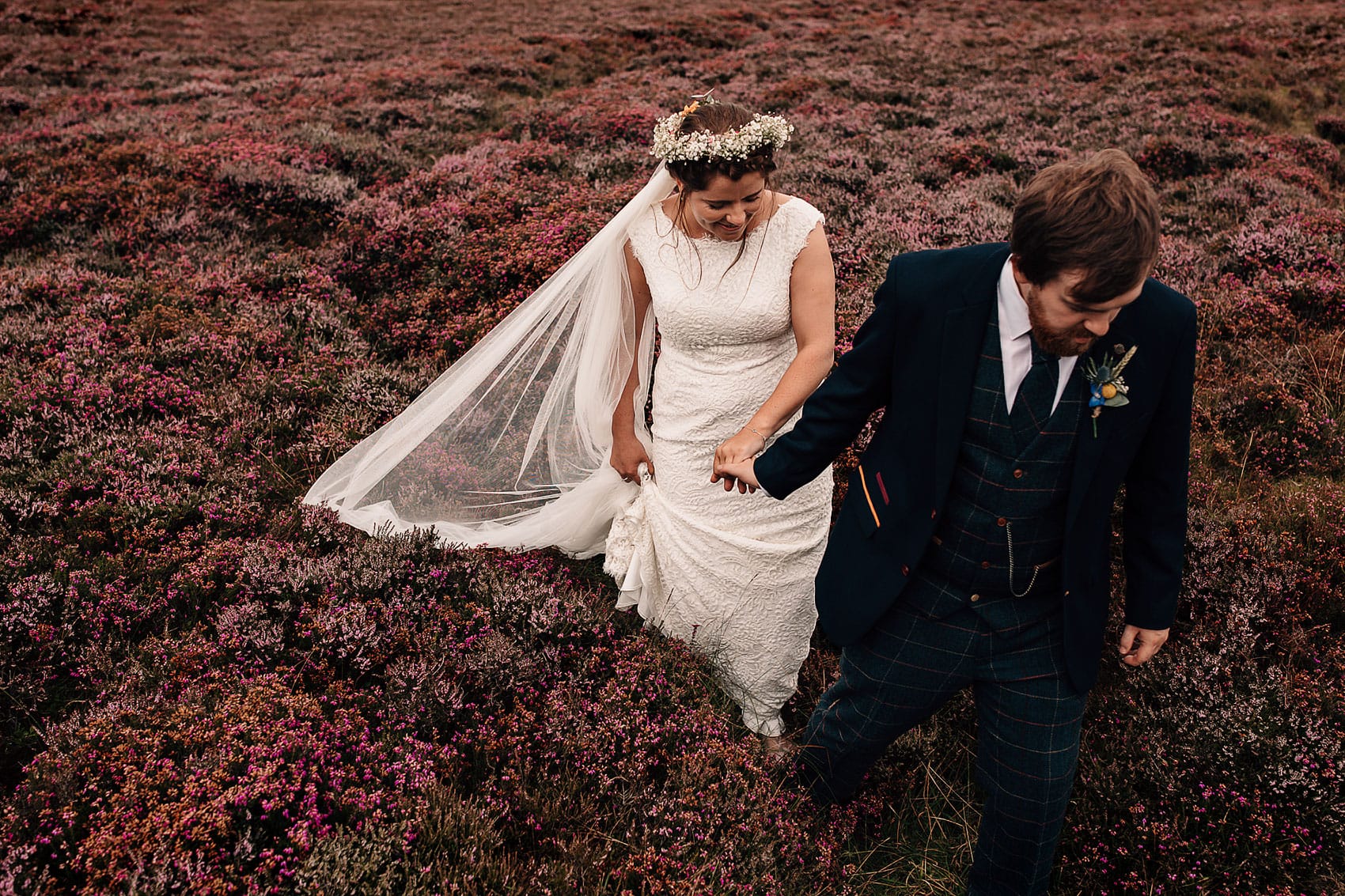 We think that it's important that throughout your wedding day, our focus remains solely dedicated to photography. We do however, love wedding videos and would recommend that everyone gets one. To us, it's not a question of photography or video, it's a simple, get both and scrimp on something else. Your visual memories will be what transports you back and keeps the wedding memories alive for years to come. It is with this in mind that we decided to team up with North Yorkshire Wedding Videos team Strike A Pose Wedding Movies to offer a combined video and photography package. This way we can offer you our full undivided photography attention along with our full undivided videography attention. Best of both!
Visit Strike A Pose
We have worked alongside 'Strike A Pose Wedding Movies' since the beginning. We love their work and we love to work with them. Being family means that not only do we work exceptionally well as colleagues, but that we can pretty much read each other's minds. We understand the benefits of each medium individually and know what each other wants of their footage, meaning that nothing is duplicated and everything is a whole lot more streamline.
Combined Photography & Video
Two wedding photographers (Abbie & lee) and two wedding videographers (Allan & Maggie) for your full wedding day. We discreetly get stuck into the thick of things s

o that all angles are covered and no moments are missed.

Unlimited coverage from your preparations right through into your evening celebrations.

We get front row seats to your wedding and don't want to miss a moment!

A Pre-Wedding consultation to get to know you both and discuss your plans for the big day.

We will meet you for tea, a tipple, a hike – whatever floats your boat.

A 3-5 minute highlights trailer showcasing the laughter, emotions and memories from your wedding day.

The perfect length video to show off to your friends and family. It will definitely get you excited for the rest that is still to come!

A 20 – 30 minute wedding movie. Including speeches, vows and all the little details in-between.

Enabling you to relive one of the most important days of your life for years to come.
500+ fully edited images, presented to you on a USB, displayed inside a beautifully crafted wooden presentation case.

Real, tangible, stylish yet classic and encased in wood.

Password protected online gallery containing your full set of images for you to share with your family & friends.

Everyone loves seeing photographs of themselves when glammed up for a wedding, share the love.

Travel and accommodation for England, Scotland and Wales is included.

We love to explore the treasures the Uk has to offer.

We offer destination wedding photography and videography too! International weddings naturally involve a little more travel costs, get in touch and we can work on a destination package and price that is bespoke to you.

We have our very own 'destination bucket list' and are eager to get it ticked off.
"After all this time, always"